Posted on October 30, 2022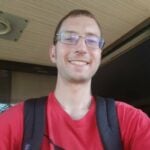 By Nick Bartlett, SuperWest Sports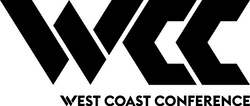 With the start of the college basketball season just around the corner, it's time to take a quick look at the West Coast Conference, home of perennial power Gonzaga and nine other private, faith-based institutions.
The prohibitive favorite has been all but decided with the Zags taking up where they left off last season, but there could be some wiggle room for the other teams in the top half of the Conference.
Let's take a quick team-by-team look at how the WCC programs stack up in these early Power Rankings.
1. Gonzaga Bulldogs
As always, Gonzaga is the team to beat in the WCC.

After a scare in the offseason, they're reloaded with talent with the return of Drew Timme, Julian Strawther, and Rasir Bolton.
This trio alone should prove enough to win alone, but since they're the Bulldogs, they also added Wright State transfer Malachi Smith who committed to the program in the offseason.
Even though they lost lottery pick Chet Holmgren, the Zags still should win the conference easily.
2. BYU Cougars
BYU finds itself No. 2 on this list due to the potential of Fousseyni Traore.

Traore averaged 9.5 points and 8.5 rebounds last season, but he's expected to take a leap this year.
Alongside him is Coastal Carolina transfer Rudi Williams. Williams may struggle to distribute the ball, but his ability to create his own shot should prove helpful at the point guard position.
Noah Waterman is another interesting piece; he's a 6-foot-11 forward who has the ability to stretch the floor.
3. Saint Mary's Gaels
Outside of Gonzaga, Saint Mary's is probably the most recognizable team in the WCC. But reputation alone doesn't win games.

This year's version of the Gaels should be led by Logan Johnson, who can play both sides of the ball, but started to find his rhythm as a scorer in 2021-22.
They'll also be tasked with replacing point guard Tommy Kuhse. Augustas Marciulionis or Aidan Mahaney are expected to fill the void.
Saint Mary's roster isn't elite, but Randy Bennett's consistency earned his squad the No. 3 spot on this list.
4. San Francisco Dons
The main question surrounding San Francisco's basketball program is how they're going to replace departed Head Coach Todd Golden.

Golden took the Dons to the NCAA Tournament for the first time in over 20 years.
The man tasked with replacing him is Chris Gerlufsen, who was promoted from within, which could provide stability in the program.
SF also returns guard Khalil Shabazz who averaged double-figures last season. Key transfers include Tyrell Roberts (Washington State), Marcus Williams (Texas A&M), and Saba Gigiberia (Georgia Tech).
5. San Diego Toreros
It should prove interesting to see how Steve Lavin's first year plays out at San Diego.

Lavin is a big name, having established his reputation at UCLA. And he has already made waves in the transfer portal.
Two of these additions include Jaiden Delaire from Stanford and Eric Williams Jr. from Oregon. Complementing the duo is guard Marcellus Earlington, who could end up being a reliable third option.
This team is talented, but there are still plenty of unknowns. Expect a middle-of-the-pack finish.
6. Portland Pilots
Portland hoops is coming off their best season in quite some time and their goal now is to foster consistency within the program.

The Pilots lost their best player in Moses Wood but pretty much everyone else returns.
Combine that with transfers Alden Applewhite (Mississippi State), Joey St. Pierre (Milwaukee), and Wyatt Lowell (BYU), and Portland should be solid once again.
The Pilots are no longer bottom dwellers.
7. Santa Clara Broncos
The main question surrounding Santa Clara's season is how they'll replace Jalen Williams, who was the 12th pick in the NBA Draft to the Boston Celtics.

In this year's campaign, the Broncos do have other returning options, but their success will likely take a hit.
Two players tasked with getting the train back on the tracks are point guards Carlos Stewart and Brenton Knapper. The Broncos also landed a key transfer in Carlos Marshall Jr. (Tennessee State).
Herb Sendek is a phenomenal coach but this year's roster lacks talent.
8. Pepperdine Waves
Pepperdine should be better than last year but that isn't saying much.

The Waves finished dead last in the Conference and it was ugly throughout.
This season, there's hope because of returning players Mike Mitchell Jr., Houston Mallette, and Maxwell Lewis.
Unfortunately for Pepperdine, they didn't improve much through the transfer portal. This team should be better, but only slightly.
9. Loyola Marymount Lions
This season will likely be a rough one for Loyola Marymount.

The Lions finished second to last in the Conference in 2021-22 and lost two of their best players. This year, Loyola's hoping some new playmakers emerge.
Of the returners, Dameane Douglas feels most likely to take a major leap forward. He averaged just under eleven points last season.
They also bolstered their roster through the transfer portal with Rick Issanza (Oklahoma) and Michael Graham (Elon).
10. Pacific Tigers
If Pacific is going to be good this year they're going to need their transfers to step up.

The Tigers got a whole bunch of them, including a duo of players from Oklahoma State in Donovan Williams and Keylan Boone. Pacific also added Tyler Beard from Georgetown.
But most important to their success could be Jordan Ivy-Curry who could develop into a high-volume scorer.
Alongside all these transfers stands returning guard Nick Blake.
---
—More from Nick Bartlett—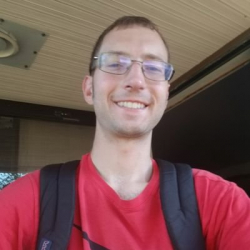 Latest posts by Nick Bartlett
(see all)