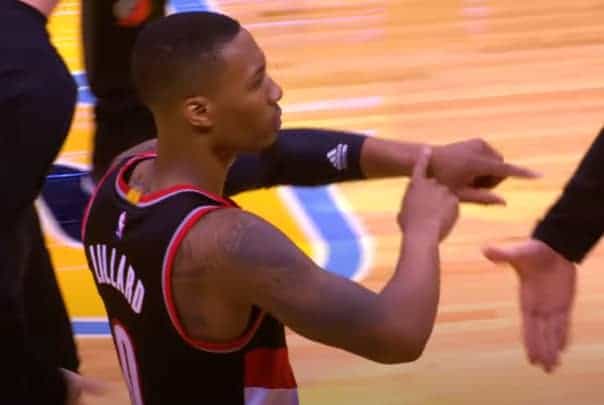 Damian Lillard, Portland Trail Blazers.
The Portland Trail Blazers started this season with a 4-0 record. This is what's making them successful.
After the Portland Trail Blazers' hot 4-0 start, we take a look at three observable factors that have contributed to this team's early, unexpected success.
#3 – Defense is a Difference Maker
The players that Portland Trail Blazers GM Joe Cronin acquired at the 2022 trade deadline and offseason have already made their presence felt this season. Jerami Grant's length and Josh Hart's energy have added something to the starting lineup not seen in years.
Include an athletic bench mob full of capable defensive wings, and you start to see the seeds of this team's future finally start to grow. These roster changes seem to have finally unlocked some of the defensive stratagies that head coach Chauncey Billups was trying to implement last year.
Players like Shaedon Sharpe, Nassir Little, and Justise Winslow do a great job clogging up lanes and pestering opponents while not being offensive liabilities. They've helped compensate for what was predicted to be a weak perimeter defensive team while Gary Payton II recovers from his core injury.
Though Jusuf Nurkic struggled on defense in both road games, he redeemed himself in home wins against the Suns and Nuggets. It can only get better for the team as he rounds into shape and becomes more acclimated with his new teammates.
Anthony Simons took his defensive criticism to heart this past offseason; he looks much improved. His continual development on that side of the ball will ultimately be what makes or breaks the Blazers' backcourt moving forward. "Ant" has already shown what he's capable of on the offensive end.
Next: Page 2 – Taking Control of Crunch Time